Why do you prefer our products?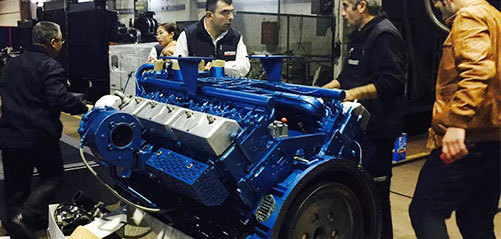 Excellent durability
So far, we have sold 340 thousand diesel engines to provide stable power for customers in a variety of fields all over the world. We sold our first device in 1993, and it is still operating, without having to have undergone extensive refurbishment, with the exception of common wearing parts.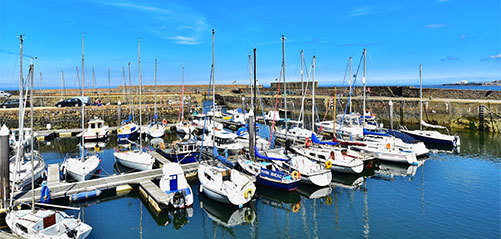 Broad applicability
Our diesel engine is designed taking all usage applications into consideration, as well as different customer usage environments. Typically, the high-quality fuels are not easily purchased everywhere, and if a pipeline malfunctions, the lack of the correct fuel becomes an issue. Because of that, we designed the nozzle to have an anti-clogging design, so that users are easily able to use different diesel fuel types.
Cost advantage
Our diesel engines and alternators are independently produced. We employ more than 100 highly skilled technicians to ensure the assembly efficiency and annual output remains above 17000. Large scale production significantly reduces costs, as does our advantageous location in Shanghai. Nearly all parts needed for our equipment is able to be purchased locally or from nearby cities, thus saving purchasing and transportation costs. All of these contribute to a significantly lower price and higher profits for our customers.
What support can we provide for you?
Account period support
---
The account period will be supported if you become our long-term cooperative agent. Here are some specific ways.
*The products will be delivered after the deposit is paid; the final payment will be paid after receiving the products.
* Payment in cash on delivery.
*The payment can be delayed two or three months after you receive the product.
This supports in reducing stress for money turnover, and opens markets for those who are familiar with market changes. This allows our customers to order exactly the right amount, without losing money.
Favorable price
---
If you want to be an agent for small quantities and short term cooperation, we also offer rebates at the end of the year based on specific purchase volumes. We offer come products free at that time, or cash refunds.
Logistics support
---
Timely delivery has a direct impact on sales, which is why we happily work with agents around the world to build local warehouses in a variety of locations, thus saving time in stock and delivery.
Vulnerable part supply
---
We will provide a certain amount of vulnerable parts for free annually based on the annual purchase volumes, so that customers not only get quick and on time maintenance, but they can also sell these as direct sale products. For product needs after the warranty has expired, we offer the replacement parts at a reasonable cost.
Technical support
---
We offer our complete technical video and material freely. In addition, we also provide professional guidance to assist you in building a maintenance team that can do troubleshooting without needing to contact us.
It is a pleasant cooperation, even if you have just entered the diesel engine industry. We will delegate technical teams to provide hands on guidance and training, which includes:
*What is the common cause of malfunction?
*What is the best solution?
*How do I troubleshoot the cause of the malfunction?
*How do I handle the malfunction after troubleshooting the cause?
In addition, we warmly welcome visitors for on-site training.
Market advocacy and support
---
We offer you complete promotional materials in different languages to assist in the introduction of various products for different markets. If you have plans for an exhibition, we will also send technicians to your location to help display and introduce the product.


CONTACT US
Shangyan Power Technology Jiangsu Co., Ltd
Shangyan Jiangsu Import & Export Co.,Ltd
9 Jinggangshan Road, Suxitong Science and Technology Industrial Park, Nantong City, Jiangsu Province
---